2019-06-25





Very good
Good performing intercooler
My XT intercooler was installed as part of a turbo replacement project, as a finishing touch in september 2018. It has not let me down yet. But I must say I haven't had the opportunity to test it in hot conditions yet. In the open SID I can see that the inlet temperature stays nicely cold. The turbo keeps performing very well as a result. Requested airmass is delivered instantly as is the requested air pressure !
I can recommend this IC to anyone who needs cool inlet air.
I will append more text after hot weather.
Sjouke De Vries, Menaldum - Netherlands

The product is recommended
MapTun XT-Series Intercooler, Saab 9-5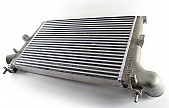 Go to this product
2018-05-14





Very good
Black grille
Great product! Fits nicely, one outerside was a bit loose, but fixed it with a some gas tape from inside the bumper. Thnx guy's!
Jeffrey, Dronten - Netherlands
(verified buyer)

The product is recommended
Sport grille, Matte black, Saab 9-3 II 03-07
Go to this product
2016-08-03





Very good
Good
Its a good product
Nelus Schouten, Hillegom - Netherlands

The product is recommended
Lightweight balanced flywheel 9-3 II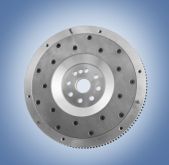 Go to this product